Patty Williamson has practiced yoga and meditation for over 30 years, weight trained and exercised for longer, and enjoys sharing the numerous benefits of a healthy, centered life. She is a Certified Yoga Instructor, Certified Personal Trainer, Certified Meditation Teacher, Certified TRX Suspension Training Specialist, and Certified Healthy Back Specialist. She specializes in the therapeutic applications of movement, breath and focus, particularly for those who suffer from trauma. She is a Certified Leader for Y12SR, the Yoga of 12 Step Recovery, and has also received training at the Integrative Medicine Conference at MD Anderson Cancer Center. She is passionate about teaching people tools to alleviate suffering, whether physical, mental, emotional or spiritual. Having the functional strength and abundant energy to pursue her passions is what drives her to help others do the same. Though exercise and yoga benefit the body by increasing strength, balance and flexibility, and reducing stress, it is the clarity and peace of mind that are the true rewards of consistent practice. Patty was featured in the September 2005 issue of Yoga Journal magazine for her work in small communities, and on the front page of the Kerrville Daily Times in July 2006. Her sunrise sun salutation events at the top of Enchanted Rock State Natural Area garnered her a large article in the Austin American Statesman newspaper in April 2015. She appeared in an article in Texas Outdoor Women, and American Fitness and The Sun magazine have both published articles written by her. She has given presentations on yoga and meditation at the local branch of Texas Tech University in 2016 and 2017. Patty is also a certified raw foods chef and raw nutrition lifestyle coach. She is committed to her local community, and is involved in innovative fitness and mind-body retreats around the world. Patty believes in the individuality of each person's practice and experience. Her motto? "Outer Strength, Inner Bliss."
Tamara Rowton started attending yoga classes in 2010 after her doctor recommended it. She quickly fell in love as time on her mat brought healing, both mentally and physically. Wanting to deepen her personal practice as well as share the restorative capabilities of yoga with others, she became a certified yoga instructor through Black Swan Yoga in 2012. Over the past few years, she has taught small, personal classes as well as impromptu classes taught across language barriers to fellow travelers in France. These classes have affirmed her understanding that each class should be met with a sense of humor and playfulness while also honoring the power of the practice. Becoming the mother to a beautiful baby girl has taught her even more about herself and about the disciplines of yoga, both on and off the mat. She believes that our individual experiences shape who we are coming into a class, and what happens in a class can in turn shape how we approach our life's experiences. Her hope is that each person who attends her classes is met where they are, encouraged to tap into their inner strength and power, and leaves equipped with the light and energy that they need.

Hylary Ahrendt took up a yogasana practice at the age of 19. In seeking the fire of intensive physical training, she was gifted the water of mental and spiritual taming. Hylary believes that we all have the ability to be still amidst commotion and to embody our ideal Selves. Hylary is a Certified Yoga Instructor through the Yoga Alliance. Prior to attaining her teaching certificate, Hylary lived and worked in Germany, interned with a rural non-profit in South India, and attained a Bachelor of Arts in International Relations from Texas State University. Alongside yoga, her passions are cooking, eating, cycling, traveling, dancing, writing, and creating things.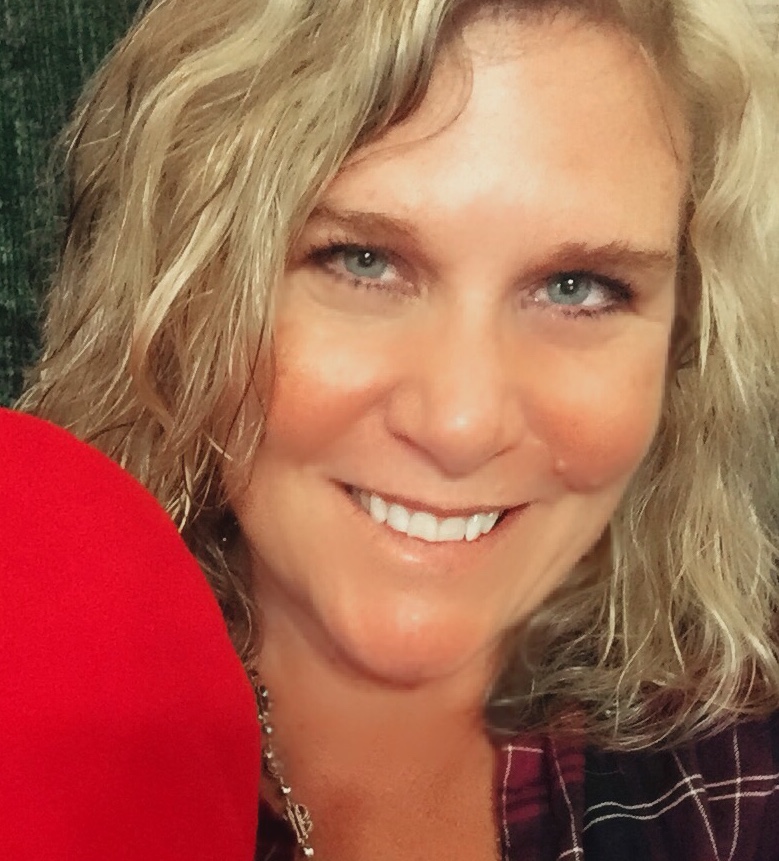 Carrie Wikander grew up in Fredericksburg and moved to Berkeley, California after college, but oddly enough didn't do yoga until she moved back to Texas! "I began taking yoga with Patty way back when she was first teaching community ed (12 or so years ago). I love (and have tried) all types of exercise from hiking to Zumba, but from the beginning, I was hooked. Yoga has taught me so much - about myself, my body, and even life. A teacher by nature (and training), I want to pass yoga on to as many people as I can. Everyone of every level can practice yoga, and the benefits are exponential. I'm thrilled to be part of such a lovely community of yogis here and hope to help it grow."


Amanda Avery took yoga classes in High School and was immediately drawn to its inward nature. It wasn't until after she had her second son over 2 years ago that she began a daily asana practice. At first, she was drawn to the physical practice that focuses on strengthening the body and the stillness it brought to her chaotic life as a business owner and mother. Now, she uses the physical practice to reach deeper into herself and find peace and clarity. She enjoys teaching others to find their inner wisdom that can be brought to light by asana practice and meditation. More than anything, she wants her students and friends to use the practice as a way of loving themselves and taking that practice off the mat and into their daily lives. She took her 200YTT with Patty at Lizard Dreaming Studio.
Nettie Joseph (Antoinette van Heugten) is a former international lawyer and published author of two novels, Saving Max and The Tulip Eaters. After her legal career in Houston, she and her husband, Bill, moved to Fredericksburg twelve years ago. She has practiced yoga for many years, but became inspired by Patty Williamson's Antigravity class in which a special hammock is used to permit participants to open their spines and hips and to perform yoga exercises which are otherwise difficult for many to accomplish on the mat. Nettie pursued her practice and is now a certified Antigravity Instructor. Nettie is particularly passionate about Restorative Antigravity Yoga in which the hammock is lowered and provides even more support for persons with physical limitations or those who find it difficult to execute deep yoga poses on the ground as antigravity allows them to reap all the benefits in this amazing practice. In addition to providing alignment of the spine and hydration of joints and vertebrae, it is also a meditative experience that allows the participant to rest in stillness, supported by the hammock in a quiet, peaceful environment. Nettie will join Patty in teaching the Restorative Antigravity class every Thursday morning from 8 a.m. to 9 a.m. She is also available for private and semi-private lessons.

Alex Pruneda attended her first yoga class at the age of 18. While she enjoyed the movement, what really drew her in were the spiritual and mental aspects of the practice. She felt a sense of belonging that she had never experienced before. In 2015, she felt a calling to get her certification. During her 200-hr teacher training at Yoga Yoga in Austin, she found out she was pregnant. While this created some challenges in her practice, she learned the importance of being gentle on the body and modifying the practice to fit the individual. She brings these lessons, as well as all that she has learned, to her Hatha Flow classes - creating a balancing effect to the body, mind and soul. These classes are great for all levels as she believes everyone comes to class at different stages in life and on the mat. Alex's passion for whole body health extends beyond the mat and she incorporates that passion in everyday class. The lessons she learned helped her through a beautiful home birth. She now has a gorgeous, healthy baby girl named Zola. It is her hope that her training and experiences can help you create your own personal zen.